A father, a son and their connection to the Christmas tree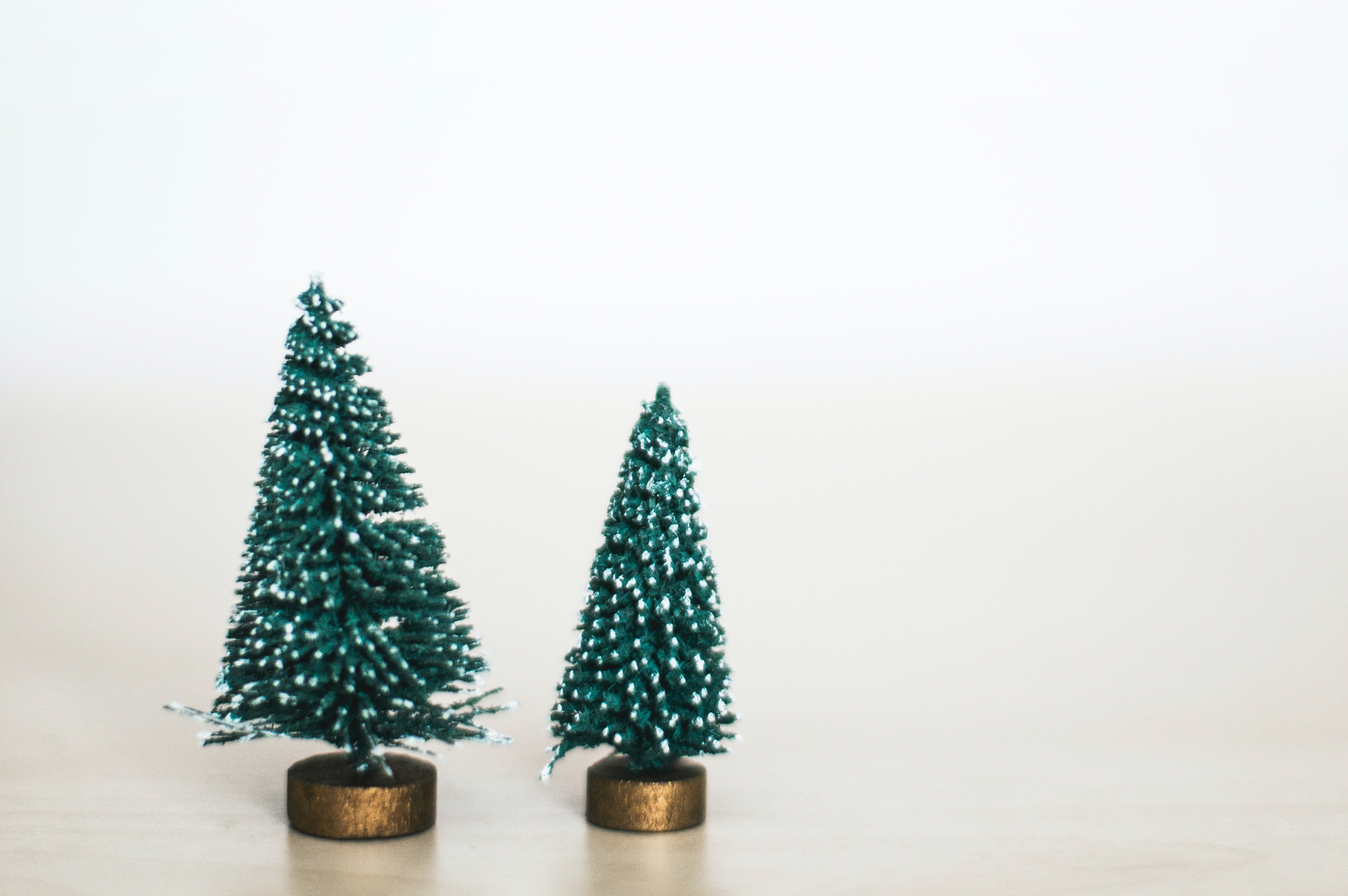 This Christmas, The teleprinter brings readers a guest essay written by Chris Mundy.
Like most children growing up, I loved Christmas – believing in something magical, the unknown; a man who, if you were good, would reward you with a gift. A time to celebrate faith and reflect on religion. (Although for most children those are gifts, and I understand that.) Now, as an adult, as the holidays approach, I think of Christmas trees. They hold a special place in my heart and awaken memories of past years, a bond between me and my father.
I grew up in rural northern Michigan, County Wexford: the land of Christmas trees. At the time, the Helsel family were known in Lake City and Manton for having the largest farms and the most trees, and the best option for a teenager to get their first paid job, cutting Christmas trees. – a job that started at 6 a.m. in the dew. wet summer fields along long country roads, where rows of small Douglas-fir trees seemed to stretch for miles.
We were paid per tree: 25 cents for the smallest trees (if memory serves). As the trees grew, more skills and detail were needed, and we were paid by the hour. In the fall, the larger trees would be painted, pruned one last time, cut, tied, and shipped down-state and across the Midwest to be sold.
My high school buddies crammed into my station wagon at 5:30 a.m., with brown-sacked breakfasts, coolers, gallon milk jugs filled with water, and our razor-sharp machetes, ready for a shift. six hour quick work in the fields. Our shifts started early, but we were done by noon due to the summer heat, free to go fishing or hang out at local waterholes, find nonsense or even take an afternoon nap. . Yes, those were the summer days of my youth.
Risks of the profession which I remember only too well: hitting an unexpected hornet's nest in a tree, rocking recklessly – either from haste or from fatigue – with this machete and slashing yourself. No doctors or nurses on site in these areas. When boredom set in, an honest wrestling match between the teenage workers usually ensued. Good fun and honest work, the memories evoke visions from the 1986 film set in 1959, Stand by Me.
Friday was payday. A few hundred dollars in cash for a northern Michigan teenager might as well have been a million dollars. It was well deserved and well saved.
My father was an intellectual. Born and raised in Detroit, Michigan, and the oldest of seven siblings in a blue-collar family, my dad was educated in high school and college. He got a college scholarship in the state of Michigan, went on to earn his masters degree from Wayne State University, and in the late 1960s was close to completing his doctorate. However, in protest against the politics of higher education, academia, and the American political environment at the time, Dad decided not to submit his thesis.
My sister informed me years later of the acronym ABD – anything but a thesis. Holding back her thesis, a well-written thesis that now sits in a box in my garage, was her way of showing her middle finger to the institution.
Driven by his values ​​and principles, his choices would shape most of the rest of his life and that of our family life. That's what drove him and my mom to northern Michigan: a 40-acre organic farm, a dirt road, a collection of animals, apple orchards, alfalfa fields, running water, but no neighbors and no cable TV. Pure, clean, good living.
My father was a dreamer and an entrepreneur. He started a lot but maybe even less finished. Dad thought about revolutionary ideas almost daily on the back of a napkin and on his yellow notepads. I still have plenty of lists: how to market, start-up costs, ideal people, and clients.
Wind, solar power, and alternative energies were some of my dad's favorite occasions to eat noodles. A formal job, my father would never have had. He never ticked a clock, never wore a suit, and never owned a company car. A free and happy life was his way. I used to say that if Dad had a $ 20 bill in his pocket to spend a day, he was happy. Sometimes I'm not sure it ever was. I'm not sure, in fact, that he ever had a bank account.
In 1995 my dad was in his early 50s and jobs were a little harder to find for a highly educated man with many skills but not really a resume. I could see dad struggling, maybe desperate, though he would never show it. So when the holidays came, and a close friend named Duke Wagatha, from Mesick, offered dad a seasonal job selling Christmas trees on his land in Livonia, on the Plymouth and Middlebelt roads to be exact, he gladly accepted.
With his long beard, glasses, puffy brown coat and winter hat, my father looked a bit like Santa Claus. He lived in a small trailer on the tree field for the month of December. My sister and I visited dad at the tree yard, and although he claimed to love the job – seeing all the families, chatting with the kids, and starting their Christmas season with the perfect tree – I am left from there sad and distraught.
How could this be the life my father had chosen? Wasn't he alone?
I would never have the answers to these questions; my father would die the following fall at Kingsley – in the woods, in a small trailer, with no running water, no electricity or even no cell phone. "Off the grid," as he liked to say. As hard as it was for me to come to terms with his life and lifestyle, I have the utmost respect for a man who has let his actions and his life be a symbol of his beliefs.
With my father, actions spoke more than words. And I hope that the way he worked, lived and shared with those he loved and those he met resonates today: to live an honest, simple and pure life. Love and respect Mother Earth. And to love and be a role model for our children. Life is so easy.
How ironic, but true to the circle of life, that my first job and my father's last were related to Christmas trees. I still believe in the magic of the holidays, that for a month or even a day, everyone can take the time to think, be kind, show appreciation and give thanks for the gift of life and the precious ones. relationships that we have within it.
It's the season.