Ann Cardon memo released; Full document here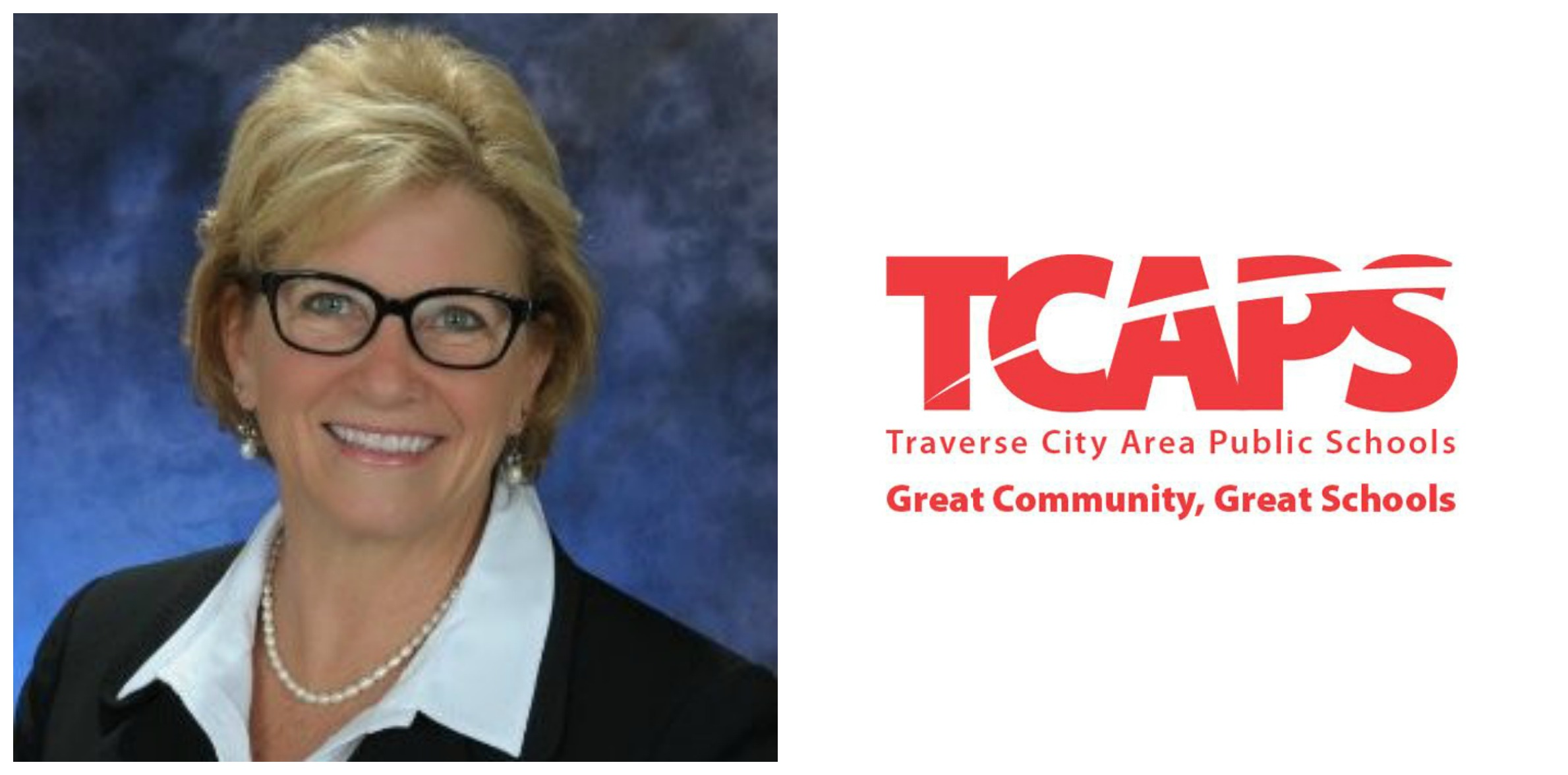 By Beth Milligan | June 15, 2021
Lawyers for Traverse City Area Public Schools (TCAPS) released a memo written by former board chair and current administrator Sue Kelly, who was at the center of the controversy over the former's sudden departure. TCAPS Superintendent, Ann Cardon. TCAPS board members voted to release the document at a marathon meeting on Monday this week instead of further fighting a court ruling ordering its release.
The six-page memo, which was shared and discussed in a closed-door session of the TCAPS board in October 2019, describes a litany of personal and professional criticisms leveled by Kelly against Cardon. The memo confirms that Kelly had strong objections to Cardon speaking positively of the School Finance Research Collaborative (SFRC), an organization that supported a government funding formula opposed by Kelly and other members of the board of directors. When Cardon said at a public council meeting that she and other superintendents supported the state education budget, which used this formula, Kelly wrote in her memo that she told Cardon during from a private meeting: "We don't pay you $ 200,000 a year to support superintendents across the state." We pay you to support TCAPS and the students here in our district. "When Cardon pointed out that she shared in her TCAPS job interview that she supports the SFRC, Kelly countered that Cardon knew the position of the board and that" if we cannot overcome this difference of opinions, we must either agree or go our separate ways.
The memo says Cardon objected to the requirement to have monthly meetings with each member of the TCAPS board, which Kelly said was important for relationship building. Cardon appeared to agree with a request from Kelly to meet with her as chairman of the board every week instead of every two weeks. Kelly also discusses at length the behind-the-scenes efforts to convince TCAPS Associate Superintendent of Student Services, Jame McCall, to stay on staff; McCall had applied for the position of superintendent and had internally announced his intention to retire after Cardon was hired. Kelly details the conflicts between her and Cardon over the chain of command over how to handle negotiations with McCall to try and get her to stay (McCall ultimately stayed until the summer of 2020).
In the conclusion of her memo, Kelly writes that she must have wondered if she could work with a superintendent who "openly contradicts the board's guidelines on public television," "has a blatant disregard for board guidelines when they don't. correspond to his views, "and" has (a) a low level of respect and consideration not only for board members but also for teachers and other bargaining groups, "Kelly wondering if Cardon was meeting with representatives. of these groups. Kelly also alleged that Cardon "was not informing me of critical meetings that a (board chair) should be in" and was not keeping the board "up to date on community and district issues." Kelly concludes by writing, "Board members, it's not just about whether I can partner with this superintendent, is it? What are we ready to accept from ourselves? What are we ready to accept for our children? Do we have a double standard between what we teach and what we do? "
Many parents, teachers and staff have spoken out in protest at Cardon's departure from TCAPS at the time of the controversy, citing their enthusiasm and support for the new superintendent. Cardon has always declined to comment on her departure from TCAPS and signed a non-bashing agreement as part of her separation agreement, from which she received a lump sum payment of $ 180,000. TCAPS board members – with the exception of Erica Moon Mohr – also generally declined to discuss the memo and the closed-door meeting that resulted in Cardon's resignation, or the one of the reasons for his sudden departure. Kelly's memo was only released this week after a lengthy court battle in which the Traverse City Record Eagle challenged the school district's refusal to release the memo to media who requested it through the Freedom of Information Act (FOIA). Kelly is on vacation this week and could not be reached for comment on the impending publication of her memo before Monday's board meeting. the the full memo is available for online reading here.