Baruch softball suffers double loss to Westfield State – The Ticker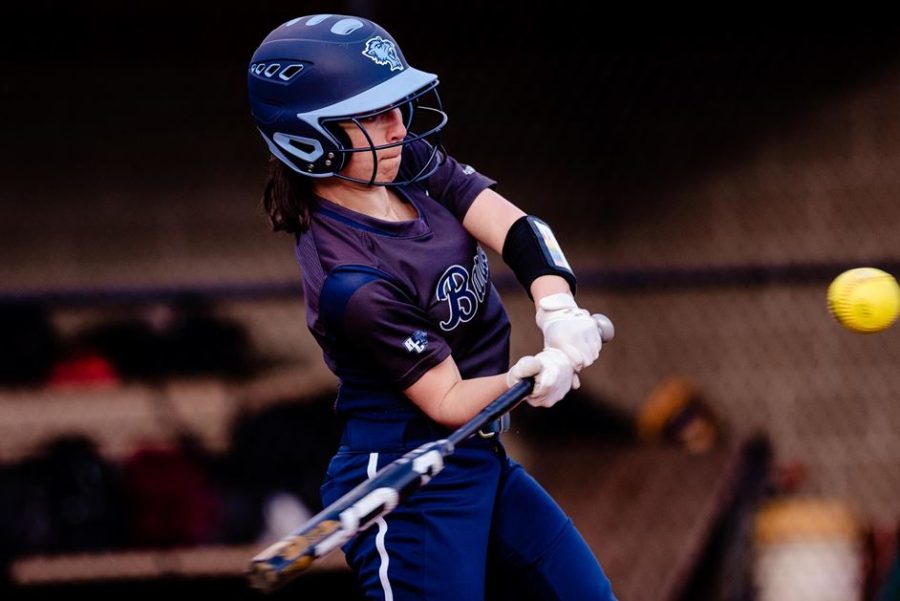 The Baruch College Bearcats softball team suffered back-to-back losses in a doubleheader against the Westfield State University Owls on April 10 in Westfield, Massachusetts.
The first match ended in a 9–1 loss for the Bearcats.
The Bearcats had three hits, one by second baseman Megan Bell, one by catcher Bridget Campanelli and one by Mircelis Paredes. The only run and RBI came from Campanelli, when she hit left field in the top of the sixth inning.
It was otherwise a tough game, as the Owls took a 2-0 lead from the bottom of the first when the Owls' Colleen Hughes and Meghan Doyle opted to drive in the first innings of the game.
In the second set, the Bearcats were outscored 4-0.
The Owls' Lindsay Cordopatri missed the receiver, but a Campanelli error led to Cordopatri and Christina Ciampa scoring, pushing the lead to 4-0.
Campanelli then hit to left field, earning two RBIs and increasing the lead to 6-0 late in the second.
The Owls then scored three more times in the sixth to make the game 9-1.
Carly Quint (4-4) pitched 5 2/3 innings, allowing 11 hits, nine runs, seven strikeouts and one walk.
Game 2 didn't go much better for the Bearcats as they lost 20–8 in five innings.
Bell, Jordyn Schwartz and Emilia Zakoscielny scored two runs apiece for the Bearcats, while Quint scored a run and had two RBIs and Campanelli scored a run. Paredes had four RBIs and two hits in the effort.
However, it was no game for the Owls, who had eight players scoring two or more points apiece to propel them to a 20-point game.
Schwartz (0-1) pitched 3.2 innings, allowing 20 runs, 13 hits and six walks, while recording three strikeouts. Quint pitched 0.1 innings, scoring one walk and one strikeout.
The Bearcats are now 10-8 but remain undefeated, 4-0, in the CUNY Athletic Conference, tied with the Hunter College Hawks for first place.
The team is looking to regain momentum with three doubleheaders this week, the first against the John Jay Bloodhounds on April 12, the next against the York College Cardinals on April 14 and the last against the Brooklyn College Bulldogs on April 15.
The following week, they will face John Jay again on April 19, then Hunter College on April 21 and Lehman College on April 23.