Drones, Surveying, and Micro-Certificates: How NMC Looks Beyond Traditional Community College Programs to Expand its Reach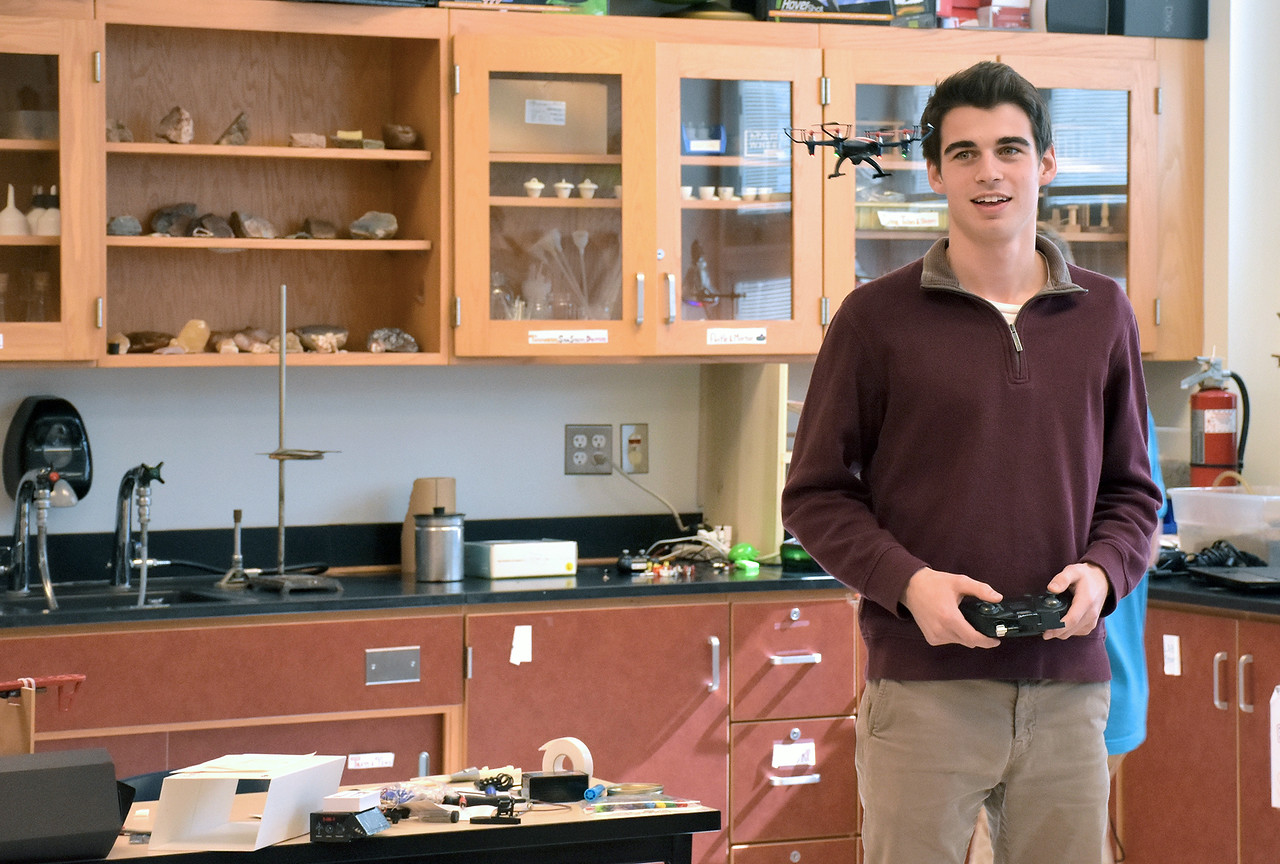 When Michigan State Police officers need to be trained in the use of drones or underwater ROVs, they come to Traverse City. That's thanks to a growing initiative by Northwestern Michigan College (NMC) to expand its offerings to include everything from industry partnerships to abbreviated credential programs. The strategy makes NMC an unexpected partner for a variety of organizations – and puts Traverse City on the map in new ways.
In 2018, local businessman, investor and philanthropist Casey Cowell was considering The ticker on Traverse City's potential to become "the greatest destination for experiential learning". "If you wanted to learn how to conduct an orchestra, learn to draw or paint, learn how a microprocessor works, cook Asian dishes, weld aluminum, fly an airplane, fly drones…[you] could go to Traverse City for three days, a week or a month and learn this stuff," Cowell said at the time.
In a way, NMC's efforts to move beyond the traditional community college model are the realization of Cowell's vision. Diana Fairbanks, the college's executive director of public relations, marketing and communications, calls the concept "Portfolio B." While Portfolio A would encompass typical community college programs and courses, Portfolio B is more niche-oriented – often geared toward industry partners who need specialized types of training for their employees.
"Years ago, we looked at traditional community college trends," says Fairbanks. "With NMC being a transfer institution, we could look at the horizon and say, 'Wait a minute, we have declining enrollment and the demographics won't be there. [for our traditional programs]. We're going to have to find other ways to help balance the budget, while tapping into some of these unique resources that we have on the Great Lakes. The idea is to have some of these specialized programs that are different from your traditional community college, and they attract people from other parts of the world.
At the forefront of NMC's innovative new approach is Jason Slade, named the college's senior vice president for strategic initiatives last fall. Previously the director of NMC's technical division, Slade beat out a nationwide field of more than 90 applicants to win the role. According to an October press release, Slade's new job tasks him with "charting the future direction of the college," with focus areas including implementing NMC's new strategic plan, managing the innovation, revenue generation and business partnerships.
"We have a few really distinct areas that we focus on [with the new strategic plan] and one of them is future-focused education," Slade says of his new role. "That could mean shorter course offerings. This could mean bringing more classes into the online/hybrid environment. This could mean credits for prior learning, so when you come up with certain skills, we don't force you to start with an introductory course. This could mean training for our industry partners, so these students can take that learning and apply it directly to industry. Really, what we're trying to do is be more agile.
These "future-focused" strategies, Slade says, allow NMC to meet a wider range of needs than ever before, including the needs of employers. One example is the partnership with the Michigan State Police, where soldiers come to NMC's Aero Park campus for training in the use of drones or underwater ROVs. These technologies, Slade says, are used in law enforcement for everything from search and rescue missions to underwater body recoveries. NMC helps soldiers learn drone and ROV mechanics, the basics of piloting and navigation, and the skills needed to pass relevant licensing exams.
Another major industry partner is Leica Geosystems, a leading manufacturer of surveying equipment and geographic measurement tools. Based in Switzerland but with a branch in Livonia, Leica supplied NMC with "three-quarters of a million dollars" worth of standard equipment in a bid to address a labor shortage in the surveying industry. "We were able to work with some of our local, regional and even national surveying companies to design a program that met their needs," says Slade.
Of course, most of NMC's industrial partnerships are local. These include links with the Grand Traverse Area Manufacturer's Council and the Build Your Life initiative, which work closely with NMC to create local talent pipelines for trades such as manufacturing, engineering and construction. With these partnerships, Slade says the goal isn't always to get students into full associate's or bachelor's degree programs — at least not right away. "[Our partners] really make us ask ourselves, "What are some of these skill sets and industry certifications that we can help students get quickly? » »
This exploration leads to another new frontier for NMC: the "micro-certificate". Slade describes the concept as "a series of short courses to impart a set of skills and not [the student] expect. We're trying to look at what skills the industry is currently looking for and how we can organize these courses in a way that we can get a learner through quickly.
The idea is not to replace more comprehensive learning. While micro-degrees are for students who need specific skills to get to work right away, Slade says they're also foundations students can build on over time if they choose to pursue certificates. or full degrees.
So far, NMC offers micro-certificates for skills such as electrical systems, PLC applications, machining fundamentals, industrial maintenance, and drone operations. Since the concept is new, however, Slade is confident that the opportunities will only expand in the future as the industry needs demand.
"At the start of the pandemic, we said, 'You know what? This is our chance to really look at what the industry is asking for and what those trend lines will be," says Slade. "I think there's a certain perception out there that colleges aren't nimble, or that we're very set in our ways. As in "This is the platform, and this is how the program will always be". But that doesn't have to be true. We can adjust as needed, and especially if we look at our specialty trades or our technical areas, we can pivot very quickly.