How to Cut Household Spending in 11 Easy Steps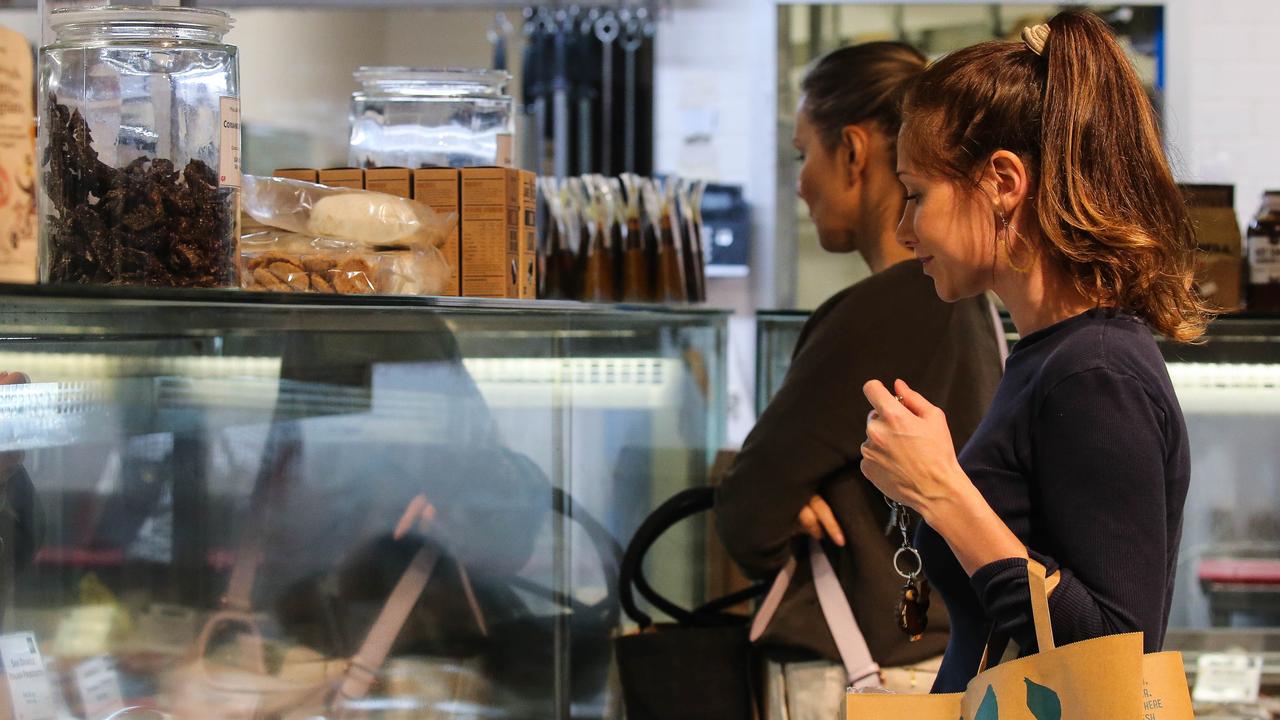 Belt-tightening isn't something any of us really want to think about, but there are painless steps Australians can take to keep more of their money.
The cost of living is on everyone's mind right now, with many Australian families seeing their weekly expenses rise and their paychecks staying the same.
Despite much discussion throughout the election about what the next government would do to ease the pressure, economic factors like inflation and wages remain largely beyond their control, at least in the short term.
The latest ABS figures showed household spending was 8.8% higher in March this year than it was in January 2020, before the pandemic hit.
Although the hole in Australian wallets can be attributed to a number of factors, it should be noted that the largest increases in spending by category were health (up 24.2%), clothing and footwear (up 19.5%) and leisure and culture (up). 15.0 percent).
Eyes on the Prize
A change of mindset can be the first step in stemming the daily money drain that many of us take for granted.
Financial adviser and co-founder of Fox and Hare, Glen Hare says thinking ahead about how spending today affects larger, long-term goals can help put things into perspective.
"Thinking five years ahead is about figuring out where do you want to be in five years from now and moving back from that," Mr Hare said.
"So thinking about how much you need to set aside on a monthly basis and then that gives you an indication of how much you want to spend."
Buy now, pay now
It's easier than ever for Australians to buy now and pay later for all our wants – no matter how unnecessary. The problem is that they make it easy and attractive to spend money that we don't have.
Australians can take their pick of pay-later services, from haircuts to movie and concert tickets.
"The argument is often 'but I'm not paying interest' and that's fine, but it's still a debt. You will still have to pay it back at some point," Mr Hare said.
"If you can't afford to go to that gig because you're saving up for your first property, chances are next week you'll probably be in the same position."
Unsubscribe to survive
A recent survey by comparison website Finder found this to be the most annoying financial advice offered – especially for Gen Z – but unsubscribing from streaming services and other monthly levies can save thousands of dollars.
Canceling just one subscription can save nearly $150 a year, and almost half of all Australians have two or more active subscriptions.
Finder's money editor, Sarah Megginson, said there was no need to eliminate all services.
She recommended looking at family subscriptions that let you use multiple devices/screens and opting out of services you're not currently watching.
"It's easy to do and doesn't require you to delete your account," Ms Megginson said.
"Netflix and others are cracking down on shared passwords, so it won't work long term. Trying to switch between free accounts doesn't work either, as most services now have trials shorter or no free trial.
Don't waste it at the beginning of the month
Just as our grandparents used to keep jars of money to help them budget, the modern Australian now has the option of keeping multiple bank accounts specifically designated to help them spend less.
Hare suggests transferring small amounts to an expense account on a weekly basis to smooth cash flow and eliminate the temptation to overspend when your paycheck arrives.
"At one of my previous jobs, they had a cafe in the lobby and we got paid every month. At the beginning of the month, everyone was there to buy lunch. At the end of the month, it was a ghost town," he said.
"People would be paid and then they would have spent all their salary in the first two weeks. What we often talk about is having an account that your salary goes into and then allocating the amount you want to spend each week into a separate, daily account.
"Hypothetically, you pay yourself $500 a week; the money goes in the same day every week and the psychology behind it is that you don't have that feast or famine type mindset so much.
Get the cheapest gasoline, every time
It's no secret that the cost of fuel is exorbitant and spending money on the tank can easily drain a large chunk of the household budget.
Fuel price apps can locate the cheapest fuel in your area and most are free, with some using government data and others relying on users to submit prices.
The governments of New South Wales, Queensland, Western Australia and the Northern Territory maintain mandatory fuel price databases, with servos uploading their prices.
The government's WA FuelWatch website provides an up-to-date view of fuel prices and can be used on mobile browsers, but does not yet have an app.
New South Wales is the only state to have a fuel price app created and run by a state government.
Raise your pregame
"I have a little joke with our members in their twenties – bring back the pre-drink," Mr Hare said.
"You go to a restaurant, you spend $100 on a bottle of wine, when you can buy that same bottle of wine at bottlo for about $20."
Dining out can easily double or triple the price once you add the cost of alcohol to the bill, with two cocktails easily costing $50, plus wine, making it more than the meal itself.
Picnics are another low-tech and very rewarding way to get somewhere to drink without costing you an arm and a leg.
Call your energy supplier
Energy bills are also on the rise and with winter approaching Australians could be paying record sums just to keep their homes warm.
There are several steps to lowering energy bills, starting with calling your supplier to ask if you're on the best deal – which they legally have to tell you – before shopping around to see if another company can accommodate. to your needs even cheaper.
"Almost half of Australians (44%) pay the lazy tax on their electricity bills, meaning they don't think they're getting value for their money, but haven't switched in the past of the past six months," Sarah Megginson of Finder Says.
"When you're ready to make the switch, contact your new provider – they'll usually handle the switch for you."
Once you know you're getting the best price for energy, reducing consumption can be another simple way to drastically reduce your bills.
Wearing warmer clothes can reduce heating bills and turning off appliances and lights when not in use can save huge amounts of money on inflated energy bills.
park'n'ride
Even better than finding cheap fuel is not to drive at all and with free parking across the country, integrating public transport into your journey doesn't have to be a problem.
Transperth offers 24-hour parking at its stations for just $2 on weekdays and free on weekends and holidays.
Elsewhere in the country, park'n'ride services are completely free and include government websites to help you locate parking near you and plan your trip.
The Transperth app also offers free service information from any stop, station or pier, meaning you never have to wait wondering when the next bus or train is.
Plan meals in advance
It's a tough situation to find yourself at 7pm on a weekday with an empty fridge and seemingly no choice but to order.
Planning meals ahead of time and shopping weekly not only helps you buy in bulk, but also cuts down on overspending by reducing waste and encouraging you to cook meals from scratch.
"There are lots of ways to reduce the cost of your weekly store," Ms. Megginson said.
"Try to look online before you go to the supermarket to find out which products are in season and which products are on sale, then plan your meals accordingly."
Having a plan also takes the stress out of mornings and evenings when you're too tired to think, especially if you have a lot of scraps to dig.
Confuse your bank
Bullying your bank to get a better home loan could be a game-changer with rising interest rates.
Loyal customers never get the best deals on home loans – there's no incentive for banks to offer better deals to borrowers they know will stick with them anyway – so that wouldn't do it's hard to shop around and let your lender know you're thinking of looking for a better deal.
A couple who recently wrote to Barefoot Investor to recount their banking bullying magic even received a cash reward of $2,000 on top of lower rates after receiving rival offers.
"Our friends at the CBA (Commonwealth Bank) were in touch asking why we wanted to cancel our loan," borrowers John and Suzie wrote.
"I politely indicated that we informed them of this before deciding to pursue the best offer.
"The ABC has now offered to reduce our rate below the competing rate and has paid $2,000 cash as a reward for being a loyal customer."
Don't buy anything new
Fast fashion and other easily disposable products aren't just bad for the planet, they're bad for our wallets. Buying used can save you thousands of dollars a year and reduce waste at the same time.
Buy Nothing New Month and The New Joneses founder Tamara DiMattina says she hasn't bought anything new in the past 10 years.
She challenged Australians to try her lifestyle for a month and re-evaluate what they really need to buy that can't be found second-hand.
"Look at all the beautiful alternatives – everything I need, everything in this house – everything was bought second-hand," Ms DiMattina said.
She added that it's not about going overboard, like giving up deodorant because you can't find an alternative, but about challenging yourself to reassess what you really need to buy and what can. be repaired, purchased or exchanged.
"Anything you need, you can get it used on eBay, Facebook Marketplace, there are swap groups, people donate their stuff, we have so much stuff," she said. .
"What I love about Buy Nothing New Month and thoughtful drinking is that it's better for our people, it's better for our planet, it's better for our pockets."