Rate of Rs350/kg requested for tobacco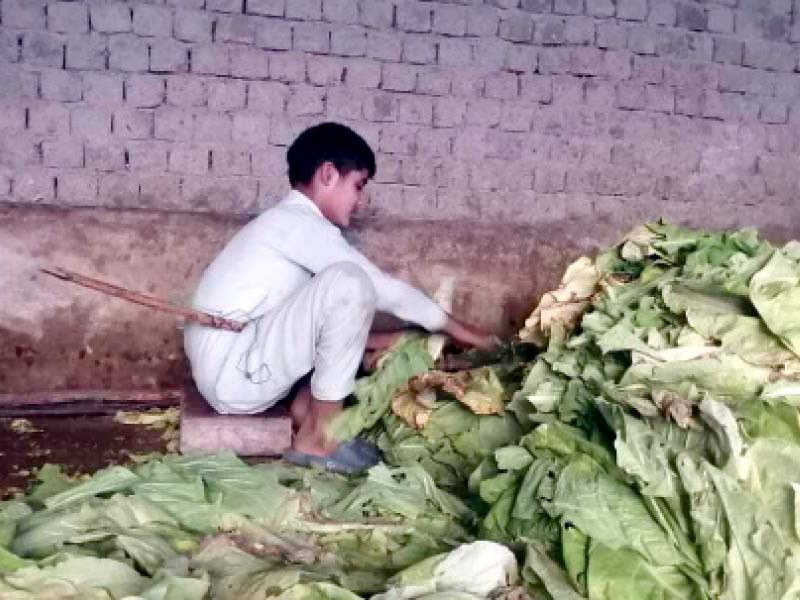 SWABI:

Tobacco growers demanded on Friday that the minimum price for their product be set at 350 rupees per kilogram and rejected the government's announced rate of 245 rupees per kg.
During a convention held on Friday in Yar Hussain, Swabi district of Khyber-Pakhtunkhwa (KP) under the Kisan Board (KB), a wing of Jamaat-i-Islami (JI), producers flatly rejected the official rates and said that the higher the inflation, the more unaffordable these rates were.
In a resolution passed unanimously at the convention, the farmers said that the Federal Government collects annual revenue of Rs 130 billion from taxing tobacco and its products and that the government should allocate at least Rs 10 billion for farmer welfare and industry development in tobacco growing districts. of the KP.
Provincial Chairman of KB Rizwanullah Khan said urea fertilizer was not available in the market at official price while DAP fertilizer was out of reach for farmers due to rising prices , therefore, the prices of phosphorus fertilizer should be reduced and those who sell it on the black market should be arrested and punished accordingly.
He said payment of millions of rupees was still pending to farmers by different tobacco companies and Pakistan Tobacco Board (PTB) should play its part to pay dues to farmers before tobacco purchase starts in July.
Abdul Samad Safi, secretary general of KB, said that recent flash floods and storms have severely damaged crops, especially the tobacco crop, and that the government and the PTB should immediately conduct a survey of the affected areas and provide adequate compensation to affected farmers. save them from financial bankruptcy.
Iftikhar Hussain Bacha, Emir of JI district, said in his speech that he assured the farmers and council members of Kisan that they would all stand with the farmers in their fight against the exploitation of the tobacco companies.
Published in L'Express Tribune, June 25e2022.