Traverse City native Alex Goldsmith changes lives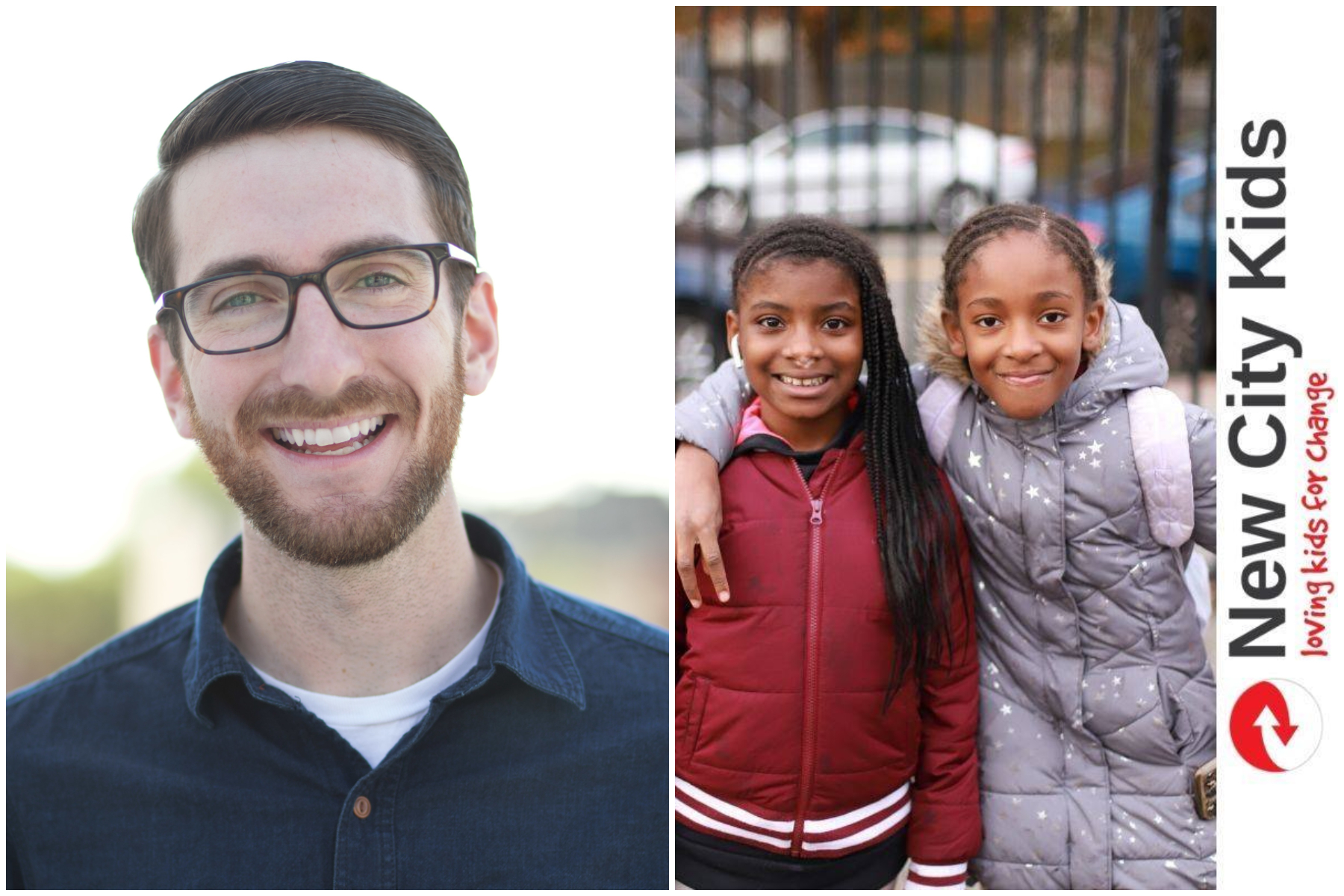 Statistically, children who grow up in low-income neighborhoods are more likely to have academic difficulties and few of them go to university. These are trends that a national nonprofit called New City Kids is trying to change through after-school programs based on music, tutoring, college preparation and youth mentoring. Last October, the organization kicked off a new chapter in Detroit, and the man in charge of that effort – executive director Alex Goldsmith – is a Michigan native whose roots go back to Traverse City.
Goldsmith graduated from Traverse City West Senior High in 2009, as a class president, and attended Northwestern Michigan College for a year before moving to Michigan State University to major in Psychology and Spanish. Right out of college, he did an internship with New City Kids in New Jersey. He has been part of the organization ever since.
Although now based in Grand Rapids, New City Kids was founded in Jersey City in 1994, with a foundation of Christian faith and service. Today, New City Kids has chapters in four cities – Jersey City and Paterson, New Jersey; Grand Rapids and Detroit, Michigan – and much of it revolves around an after-school program that serves poor neighborhood youth. Christian faith, although still an element, is not a requirement.
"We're a Christian program, so we offer Bible studies, but we don't require any of our participants to be Christians to attend," Goldsmith says.
After-school programs are designed "to take students from grade one to graduation," says Goldsmith The Ticker. The organization hosts an "extracurricular center" for students in grades 1 to 8, who "come in and learn a musical instrument – such as the keyboard, bass guitar or drums – and they can get help with their homework, "says Goldsmith. The thing that makes New City Kids unique from other after-school programs is that most of the staff are high school students from the same low-income neighborhoods.
"We hire local teens from local high schools, train them, and then they are the leaders of our center after school," says Goldsmith. "So it's not me or other adult staff who are really running the show; it is these adolescents who teach, supervise and give private lessons to the youngest.
Once the younger ones get home for the day, New City Kids comes in to serve their teenage staff. "We do one-on-one mentoring, we do life skills – like money management and public speaking – and we do a lot of college prep work," Goldsmith says.
In Detroit, Goldsmith and his team work with neighborhoods where 90% of children participate in free or reduced breakfast programs (a common marker of poverty) and where only about 15% of third graders read at grade level. By providing (paid) jobs to local teens and mentoring in everything from music education to academic tutoring, New City Kids strives to make a lasting difference in the lives of the children it serves.
So far, it works.
"Every spring break, we go on a five-day college tour and take teenagers to visit schools all over the region," he notes. "And it has really been a success over the past 10 years [for our organization]. All of our high school students have graduated from high school. 99% went to college. And 92% are university graduates, which is about 10 times the average of the communities we serve.
For Goldsmith, work is a vocation in more than one way. Even when he was starting his internship in New Jersey, he saw it as the rare career path that could combine his high school leadership experiences, his musical interests, and his faith. "It was a convergence of everything I wanted to do," he says.
Then the dream deepens. Working on transformative change in New Jersey was rewarding, but even early in her internship Goldsmith felt compelled to see what impact New City Kids could have in her home state.
"Just at the time [of my internship] in 2014, that was when Detroit was still making the news – and not in a good way, "recalls Goldsmith. "It drew national attention for having the worst education system in the country; for music programs cut in schools; for rising crime rates. I was under the impression that this program would be a perfect fit for Detroit.
Goldsmith has therefore made a long-term commitment with New City Kids. He joined the staff and then worked his way up to a director position at one of New Jersey's after-school centers. He even went back to school, earning a master's degree in social work from Rutgers University. Finally, in 2020, his dream came true: Detroit would be the next city to benefit from a New City Kids expansion, and Goldsmith would be its executive director. He and his wife – about to give birth to their first child – have returned to Michigan. And then COVID hit.
The pandemic has caused a hiatus for Goldsmith and New City Kids. Recruiting teenage staff from local high schools became a challenge, as most of the students were in virtual learning mode at the time. As for providing a safe person after school experience in the midst of COVID, that was its own hurdle.
"We asked ourselves, 'Are we even launching now, given that it's not ideal? "Says Goldsmith. "But we have found that many of our students find themselves in difficult circumstances – at home and academically – and we have had the opportunity to be a resource for them over a very long year. difficult. So it actually became a sort of hidden advantage … Everything in our students' lives was closed, and we were one of the only places they could go, and one of the only places of community. that they could have.
Now that New City Kids has launched, Goldsmith says the big goal is to reach more kids. Currently, the nonprofit serves about 500 students per day at its four locations, including about 50 in Detroit. By 2030, New City Kids wants to serve 2,030 children – a number according to Goldsmith will involve both "an increase in the cities we currently serve", as well as identifying additional cities where the model might be a good fit. .
For Goldsmith, the goal is even simpler: to bring about positive change in the state he has always been called home, and in the city that recently earned the title.
"It's really special to be able to come back to my home country," he says. "And I think as the largest city in our state we should care about what's going on in Detroit. As the city goes, so does everything else. "