Unstacking The Deck: Meet the warriors who fight to protect and prevent victims of child abuse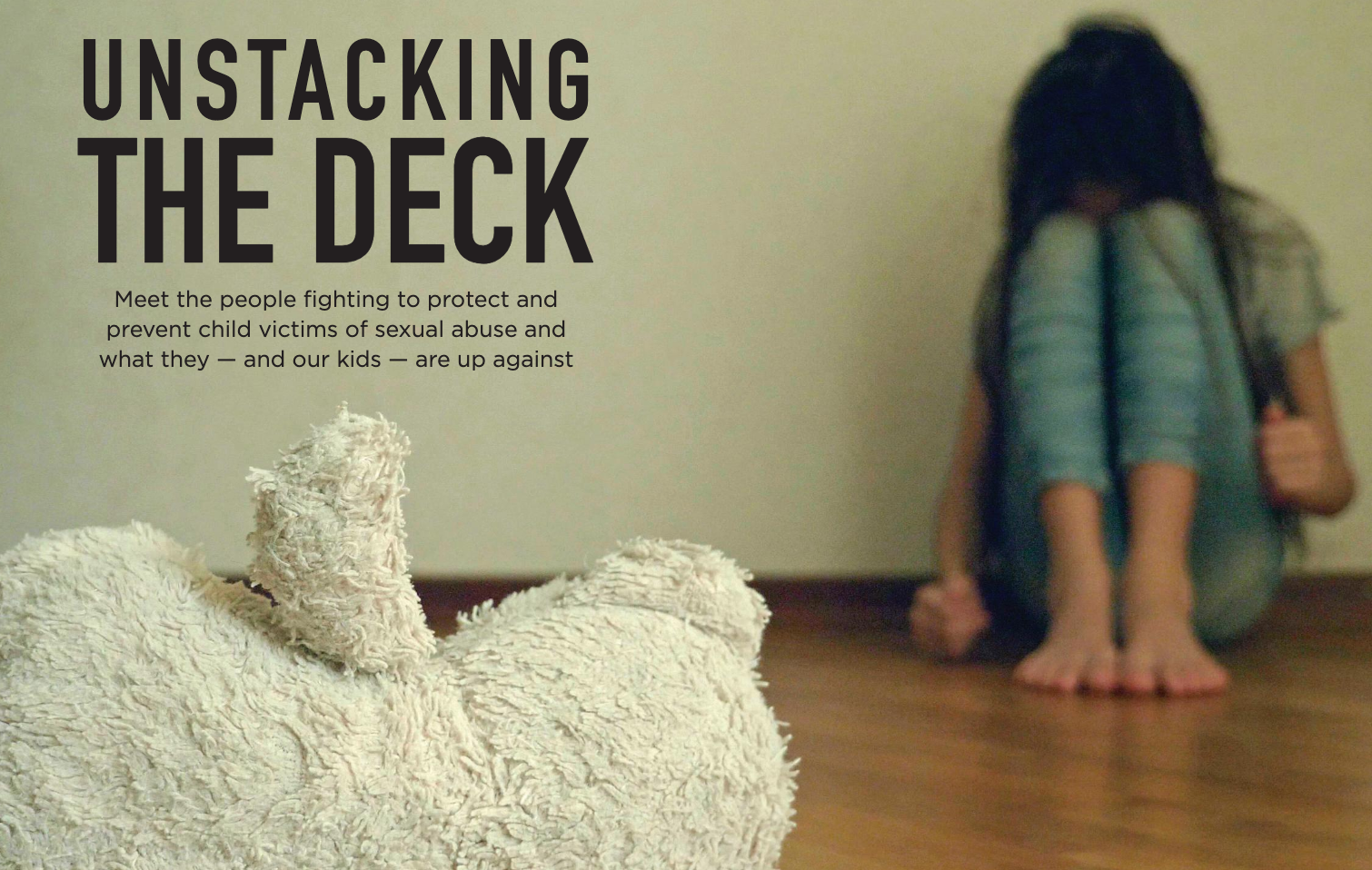 By Beth Milligan | February 28, 2022
Every nine minutes. This is how often child protective service agencies in the United States substantiate a claim of child sexual abuse (CSA), according to the Rape, Abuse & Incest National Network (RAINN).
In the US justice system, sexual assault and abuse are among the least reported and least prosecuted crimes. Under-reporting is only part of the problem. The American legal system is based, in part, on constitutional principles that protect the rights of the accused. A person is innocent until proven guilty, for example, and has the right to face his accuser and be present at his own trial. But these and other factors, says Grand Traverse County Chief Assistant District Attorney Kyle Atwood, can be a double-edged sword when it comes to seeking justice for sexual assault survivors, especially in cases where these survivors are children or adolescents.
"The bridge is really against them," Atwood said of the CSA casualties. "[Pursuing a criminal case] involves being judged, challenged, criticized, ridiculed, taken for a liar, taken for someone who made this up. They have to be cross-examined by the defendant's attorney, while the abuser is there in the courtroom watching them the whole time. It can really be a revictimization for them."
In this week Northern Expresssister publication of The ticker, Writer Craig Manning interviews experts working in several fields to "untie the bridge" for victims of CSA, and explores programs to protect and prevent victims of child abuse. the Northern Express East available to read onlineor pick up a free copy at newsstands in nearly 700 outlets in 14 northern Michigan counties.